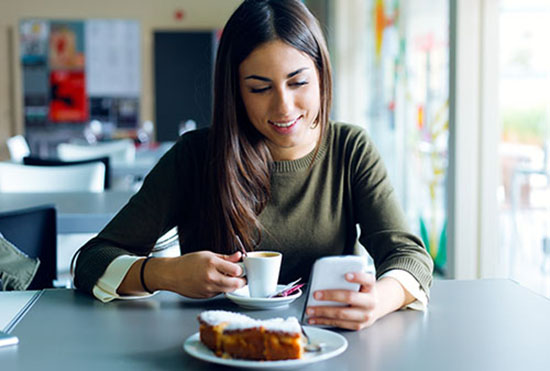 Have you ever wanted to check your alarm system to be sure the alarm wasn't set off while you're away? Well, now you can look at your alarm history quickly and easily with our Free App.
Check your alarm history and timer tests at any time, from anywhere, using your smartphone or tablet. Installing our app is simple and easy, just follow these steps:
How to Install Our Free App
Using your browser, go to: vyanetmobile.com
Scroll to the bottom of the page and click on "Register for a new account!"
After entering your information, you will receive a notice - "Thank you for registering! We will contact you soon after our secured verification process, which can take up to one full business day." - click "ok"
For now, you're done, and it's our job to run your request through our security process. Don't worry, after our review, we will email you by the end of the next business day with your new username and password. Once you have this, you're ready for step 5. (Please note: If there are any security concerns with your request, we will call the primary authorized person on your account for extra verification).
Go to: vyanetmobile.com and enter your username and password. That's it!
Now that you're signed up, you can click on "History" in the lower screen, any time, to view alarm activations on your security system.
You can add our app icon directly to your home screen and use this just like any other app.
There are many different types of smartphones and tablets. Look up yours to see how you can add an app icon to your home screen that will connect directly to vyanetmobile.com. Adding this extra feature will make accessing your alarm history even easier, and now it will work just like any other app.
If you have an iPhone or Android, read below for our extra "Quick Tips" - and learn how to add the Vyanet App logo to your phone's home screen.
Once you have vyanetmobile.com loaded onto Safari (see instructions above), click the icon on the bottom of your screen with the arrow pointing up from a square.

Then click the option, "Add to Home Screen"

You will be asked to give your new home screen icon a name. Enter a name, then click "Add."

You should now see a Vyanet App icon on your iPhone homepage which will link directly to vyanetmobile.com.
Launch Chrome for Android and open to the vyanetmobile.com webpage.

Tap the Menu button, then tap "Add to Homescreen"

You'll be asked to enter a name for your shortcut.

You should now see a Vyanet App icon on your Android homepage which will link directly to vyanetmobile.com.
Call for a free quote
520-290-8515